Smart Manufacturing
Selling machinery, industrial materials and spare parts in China has been a core business activity of Melchers for over 50 years. All the sales and marketing strategies which we develop and put in place for our brand partner are geared to the different regions of China and the industries that we serve. We also offer after sales servicing throughout the entire lifespan of our brand partners' products across China. We ensure fast response times through our own local engineers and operate service and repair centers as well as warehouses.
Our Brand Partner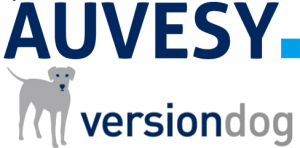 Auvesy GmbH
AUVESY is the global market expert for data management systems and the company behind Versiondog, the world's well-known version control & data management system for automated production.
Versiondog provides users with comprehensive support for centralized data management and device backup. Specifically developed for industrial automation and designed to work with all data and automation systems (platform independent), this solution is acknowledged as the world expert in its field. AUVESY has a wide range of customers across the industrial spectrum who use this version control and change management software to safeguard PLCs, CNCs, SCADAs, HMIs, robots and field devices.
Versiondog is the go-to solution for safeguarding data and for disaster recovery. All users of Auvesy's Versiondog software benefit from greater utilization of plant capacity and a significant reduction of downtime. Versiondog also offer great protection in cybersecurity. Any attacks from outside as well as from inside will be identified almost instantly.