Rubber
Selling machinery, industrial materials and spare parts in China has been a core business activity of Melchers for over 50 years. All the sales and marketing strategies which we develop and put in place for our brand partner are geared to the different regions of China and the industries that we serve. We also offer after sales servicing throughout the entire lifespan of our brand partners' products across China. We ensure fast response times through our own local engineers and operate service and repair centers as well as warehouses.
Our Brand Partner

Brabender GmbH & Co. KG
As a technological market expert for laboratory equipment of exceptional quality in the food processing and chemicals industry, Brabender GmbH & Co.KG come up with optimal solutions for all clients' needs — flexible, professional solutions that require the full spectrum of our expertise.

Brabender Messtechnik ® GmbH & Co. KG
Brabender Messtechnik's core areas of business are the production of measuring devices for residual moisture in plastics, measuring the viscosity of fluid media, paste, and temperature depending measurement of plastic elasticity. As one of the world's well-known suppliers, Brabender Messtechnik's equipment is found in most plastic, fluid, and pasty media processing industries.
Website

GERLACH MASCHINENBAU GmbH
GERLACH MASCHINENBAU is a well-known manufacturer of machines for hot-air vulcanization which are successfully used in many rubber processing industries such as automotive.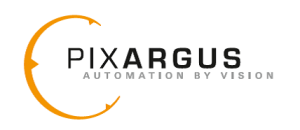 PIXARGUS GmbH
PIXARGUS specializes in systems for automatic surface inspection and the dimensional measurement of continuously produced long products, such as profiles, tubing, tubes, cables and webs in a wide range of materials, and also for single-piece inspection.