Aviation
Since the mid 2000s, Melchers has been active in the aviation industry in China through its business unit Melchers Aviation Technical Service (MATS). MATS is the local agency of several international aviation suppliers in China.
Thanks to our strong technical and industry expertise, our dedicated team of qualified professionals constantly strives to satisfy our customers' requirements with highly reliable and cost-effective products and technical solutions.
Our wide range of products covers aircraft parts and components including cabin interiors through specialized toolings and technology for Airbus and Boeing repairs to GSE and IFS products. In recent years MATS has expanded into supplying the sector of general aviation (GA).
Our customers consist largely of aircraft manufacturers (OEMs), airlines, maintenance service companies (MROs), aircraft leasing companies, as well as other service providers in the aviation industry in China.
For our brand partner, our team can help to:
Promote and sell products to end-users
Build sales and after-sales systems
Provide after-sales services, repair, periodical inspection
Apply for CAAC certification
Technical consulting to end-users
Market Research
Rooted in our entrepreneurial mindset and openness, we seize market opportunities without predefined constraints and work in flexible ways with our partner and customers. Our business sectors are expanding all the time to adapt to the rapidly changing market demand. We believe that a trustful long-term partnership and professionalism are key elements to succeed in the market.
Our Brand Partner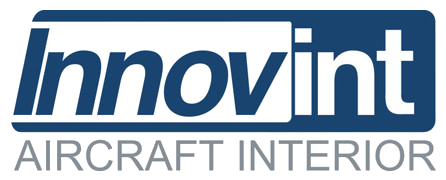 Innovint Aircraft Interior GmbH
Innovint Aircraft Interior GmbH was founded in 1977. This was the beginning of a worldwide operating company in the aircraft interior and equipment market. For half a century now, Innovint has been developing and manufacturing cabin interiors and has served the market with innovative product developments. Optimal design, new materials, and light-weight construction fulfill the criteria of a customized cabin interior. Development, verification, production, certification, and customer service are offered from one source.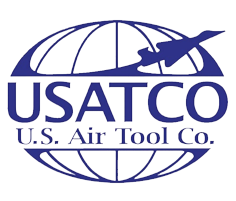 U.S. Air Tool Company
U.S. Air Tool Company (also known as USATCO) has been a family-owned and operated business since 1951. IT is a US manufacturer and worldwide distributor of products for the aviation assembly and MRO industries with full-service stocking facilities in New York & California.
In addition, from the beginning of the homebuilder era in the 1970s, USATCO has been providing tools and equipment to craftsmen around the world who build and fly their own aircraft. These "sheet-metal artists" are now flying thousands of planes built and maintained with USATCO tools.
USATCO can provide aircraft tools and accessories for the aviation assembly and MRO industries, especially riveting and sheet metal structural tooling.

Red Box International
Red Box International has been manufacturing and selling Ground Support Equipment (GSE) since 1993 and expanded to aviation tools and tool kits. Located in modern purpose built factories and offices near Southampton in the UK and Lawrenceville, Georgia, USA, Red Box boasts a comprehensive range of Ground Power Units in addition to a wide selection of ground support equipment (aircraft GPU). This includes Aircraft Tugs, Aviation Tools, Tool Control Systems, Hangar Cooling Systems, Cable Assemblies, Load Banks, and Aircraft Start Units.
Red Box's aviation and avionics tools kits are designed for a range of aircraft such as Boeing, Airbus, Cessna, and Helicopters. They are used by many global airlines and MRO organizations.

GMI AERO
GMI AERO, based in Paris, is recognized worldwide in technology for advanced composite structural repairs. Over the years, GMI has achieved significant recognition: whether for composite manufacturing applications or aircraft maintenance, GMI has always invested in the research and the development of appropriate equipment for this field.
At the same time, GMI's knowledge of material science together and technology has allowed them to develop and market a catalog of equipment and services for advanced structure repairs. These developments have been the result of regular cooperation both with aircraft manufacturers and end-users (i.e. airlines and MROs). Today, the business activity of the company is worldwide, cooperating with major aeronautical stakeholders in Europe, the USA, Canada, and China.